Youth Beat provides free media training, youth development and employment opportunities for students in Oakland public schools.
Their digital pathways in Film, TV Production, and Animation expose students to the fruitful and rewarding career opportunities available to them in the media industry - all for free.
Youth Beat classes are:
Free of charge
Taught by accomplished media professionals
Open to all OUSD high school students
Earn OUSD and Laney College credit
Mission
Youth Beat's mission is to help inner-city kids get on a path that leads to success in college, career and life.
Students in Youth Beat programs learn to tell stories using state-of-the-art, industry-standard media gear. They learn from and work alongside accomplished media professionals. They also become part of a peer community that supports success – many call it a "family." And for many students, their time at Youth Beat is life changing. They become confident, find their voice, develop a sense of competence and self-worth, and begin building a vision for their future -- as well as skills to enter a growing, exciting career field.
Youth Beat and Oakstop Alliance are mission aligned in their individual efforts to create creative pathways for BIPOC entrepreneurs to support themselves and their communities.
Complementing their fantastic work with youth and high-school aged creators, Youth Beat sought to create an accelerated apprenticeship program for promising BIPOC creatives aged 18-25 who had not yet entered a collegiate network. Made possible by a generous grant from the Stupski Foundation, Youth Beat launched its inaugural apprentice program in February 2022 in partnership with Oakstop Alliance.
Presented in six month cohorts, 20 participants annually receive stipends, laptops and valuable hands on mentorship from both organizations.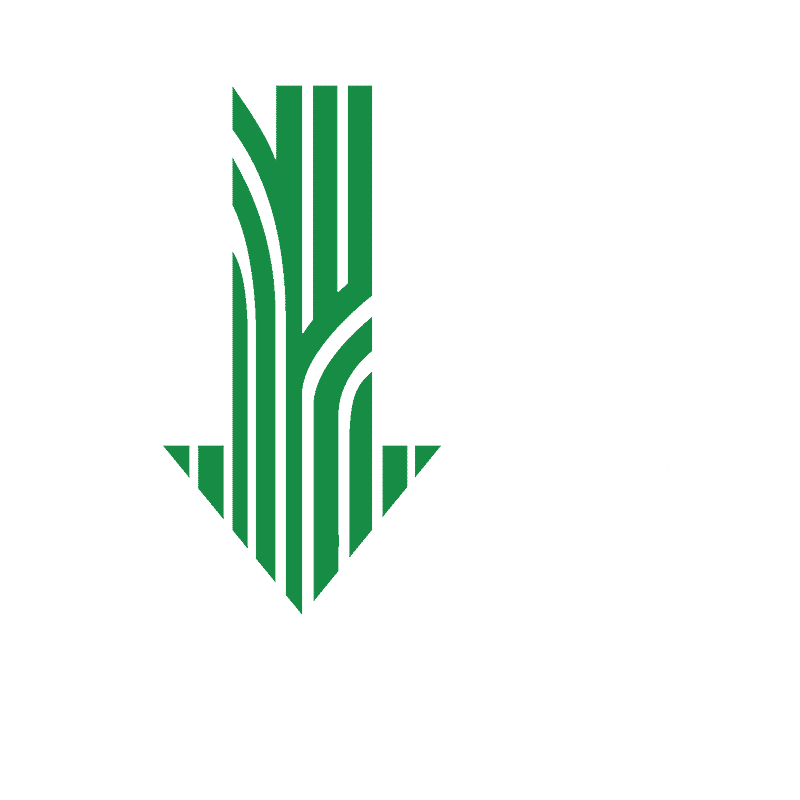 Youth Beat provides
Weekly instruction in the media arts leveraging broadcast level studios and equipment.


Project management as participants learn to shoot, edit and present professional content for clients. Pre and post production habits are formed as they work in teams to manage professional video shoots.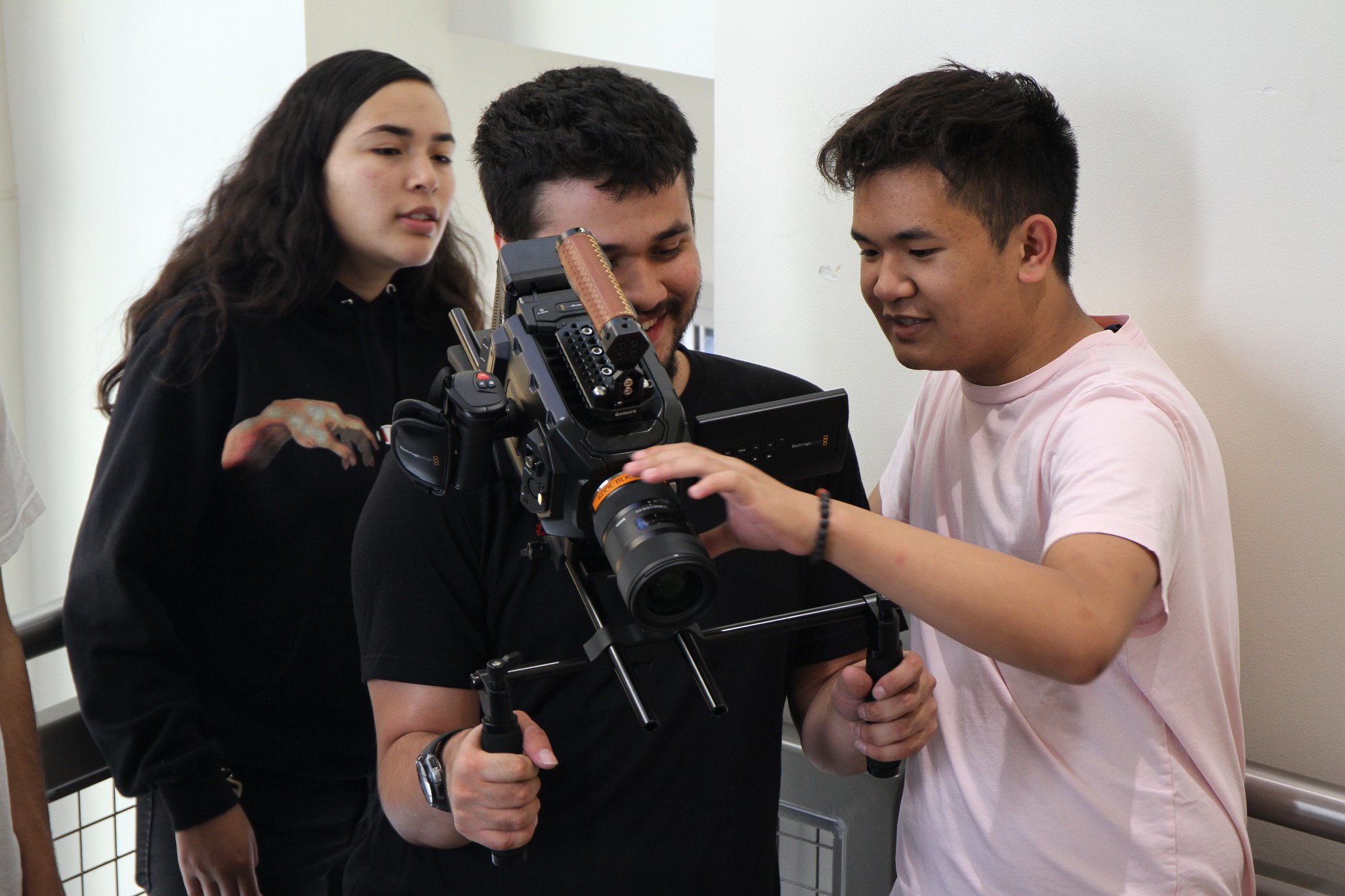 Oakstop Alliance provides
Weekly classes to complement the media training with classes to develop employable technical, storytelling, and entrepreneurial skills in multimedia production.


Hands-on workshops, coaching and mentorship to develop professional skills, leadership and business acumen. Participants will learn how to develop their personal brands, pitches, resumes, cover letters, networking & interview skills and create online portfolios required for media careers employment.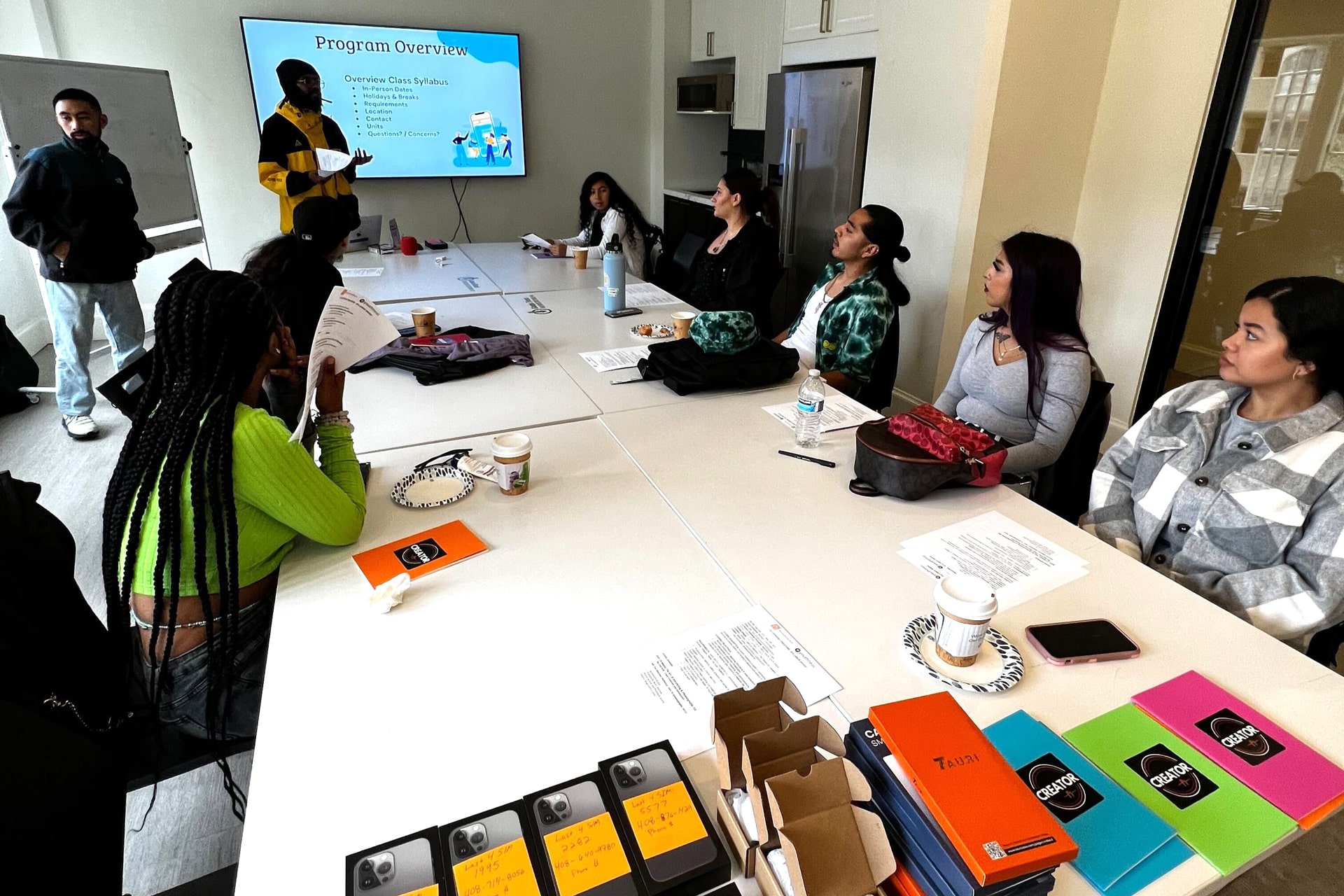 Impact
In partnership with Oakstop Alliance, the Youth Beat Apprentice program will serve 20+ low-income, BIPOC East and West Oakland young adults annually who will complete the apprenticeship program. The overarching goals of the project are to:
Change the internal narrative for the project's BIPOC participants -- building their confidence and an actionable vision for succeeding in a media arts career. This includes providing them with opportunities to develop


1) employable technical and storytelling skills;
2) a sense of competence and agency; and
3) knowledge of and contacts within the industry.



Contribute to systems change by developing the skills and talents of a diverse set of young people who will bring color and new perspectives to the media industry's predominantly white male workforce. By placing program participants within local creative agencies for internships, we also hope to open these agencies to the possibility of hiring more BIPOC young adults.


See apprenticeship program graduates gain full-time employment or success as media entrepreneurs, so that they are able to attain a living wage ($50k+year) within 3 years of graduating the program.
We need you!
Together we do really great things for the Oakland Community. Your tax-deductible donation goes a very long way to changing lives.
Get the newsletter
Stay abreast of everything happening in the Oakstop Alliance world. Art, events, entrepreneur resources... all direct to your inbox!