Accessing Capital While Black – BHM Panel on Lending!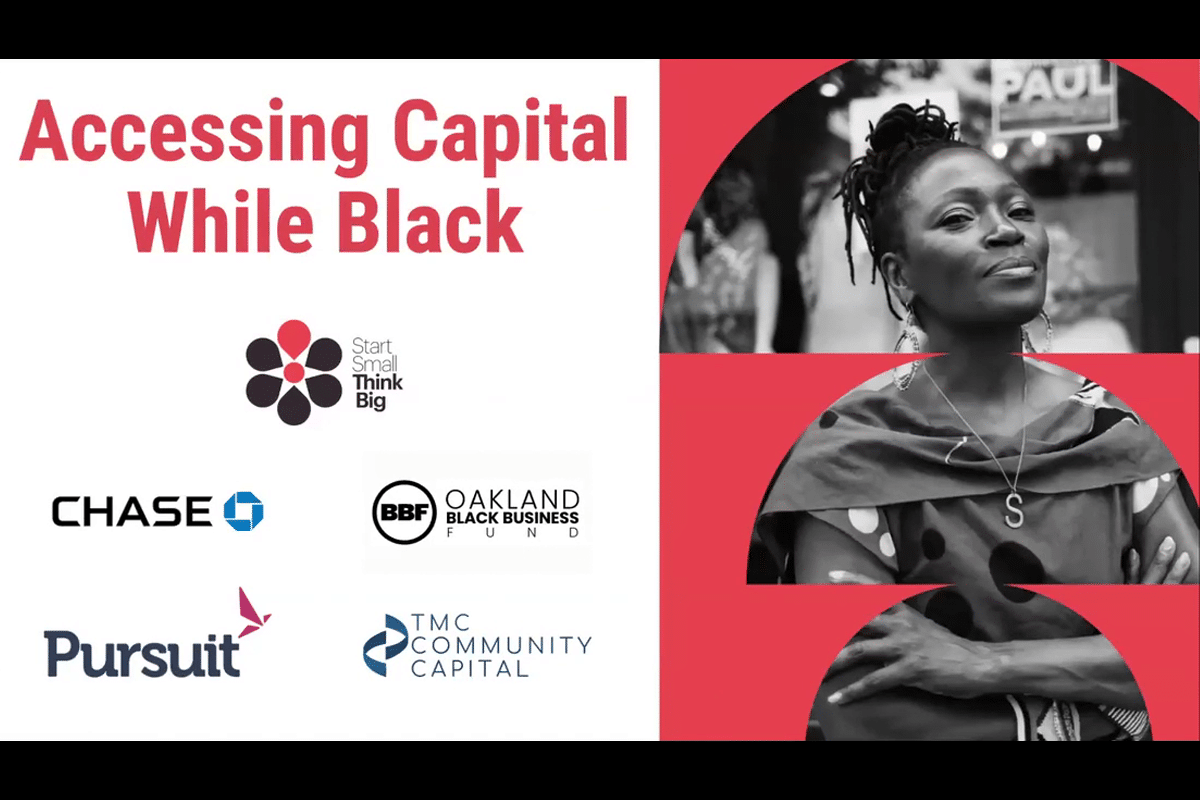 Black History Month Panel: Accessing Capital While Black – Presented by Start Small Think Big
This past February, we were pleased to partner with our friends at Start Small Think Big, Chase, TMC Community Capital and Pursuit Lending to present a panel designed to demystify the process for Black-owned small businesses to approach capital lending and grant-writing.
Our Executive Director, Damon Johnson, joined an all-star panel of experts in the financial field, featuring:
Moderator, Joy Butts (Vice President - Sr. Business Consultant - Minority Entrepreneurs, JP Morgan Chase)
Panelist, Daniel Fernandez (CEO at TMC Community Capital)
Panelist, Malini Krishna (Vice President – Senior Business Strategist, Pursuit Lending)
You can access this discussion in its entirety (plus Start Small Think Big's incredible video library of resources here.
You can find the full discussion here
We've also pulled out some highlights from the discussion for the
TL;DR
crowd! Enjoy!
What is unique about the experience of Black small business owners accessing capital?
What points along the access to capital road do you see discrimination or disparity when it comes to Black business owners?
How should we weigh the worth or cost of grants that have an extremely long application process?
How would you tell which services are worthwhile for small businesses?
Building power from community!
We need you!
Together we do really great things for the Oakland Community. Your tax-deductible donation goes a very long way to changing lives.
Get the newsletter
Stay abreast of everything happening in the Oakstop Alliance world. Art, events, entrepreneur resources... all direct to your inbox!